Creating Your Online Campus
---
Why just stream your services when you can create an interactive online campus!
Let's face it, you want to grow your ministry. What better way than to implement a low cost online campus where buildings, space and geography can't limit your growth and effectiveness. To create your neighborhood online, we'll provide all the tools you need to begin interacting and connecting with your guests today.
Seamlessly embed everything on your existing church web site, or link to your customized live streaming campus!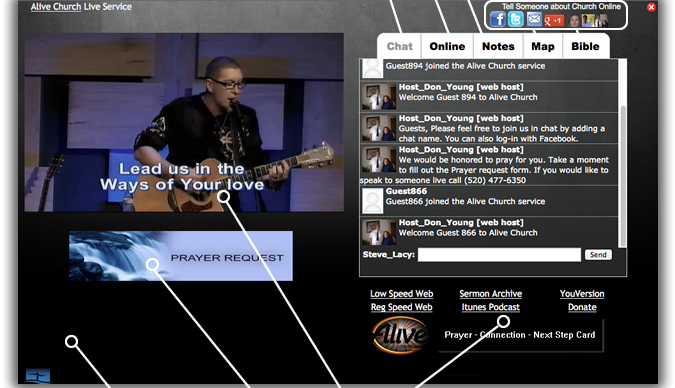 SteamingChurch.tv provides everything you will need to begin broadcasting your services live over the internet. You only need a camera, a free video encoder, and a computer with a broadband connection to the internet.
Streaming to iOS and Android devices included!